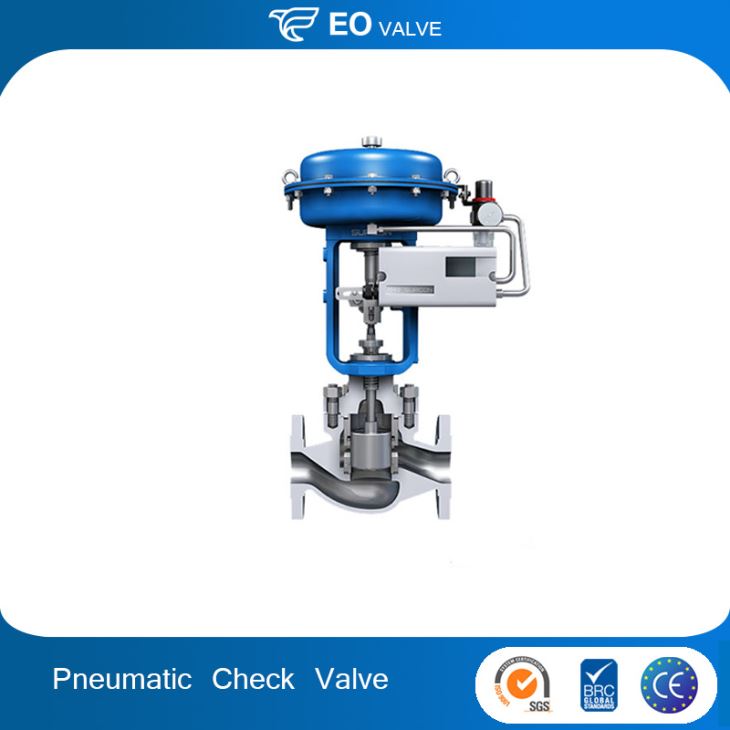 Balanced Seal Ring Series Cage Guided Cast Globe Valve
LN8500 Cage Guided Control Valve, cage guided, owning single seat, separated cage, high performance balanced seal ring and pressure balanced trim, is characterized by excellent dynamic stability, high control precision, large allowable shut pressure drops, small operating force and strong commonality etc. The valve can be applicable in the fluid control of harsh services.
Send Inquiry
Quick Details
Standard or Nonstandard:
Standard
Structure:
Control
Pressure:
Medium Pressure
Power:
Pneumatic
Material:
Alloy, Casting, Stainless Steel
Temperature of Media:
-196℃~+593℃
Media:
Fluid and gas
Port Size:
Standard
Place of Origin:
China (Mainland)
Brand Name:
EO
Application:
industrial
Nominal Size:
DN15~DN400
Operating Temperature:
-17℃ ~ +260℃
Nominal Pressure(NA&SA):
PN20,50,110
Nominal Pressure(EU):
PN16,40,63
Characteristic:
Equal percentage, Linear, On/off
Rangeability:
50:1
Seat Leakage:
Class IV, V according to GB/T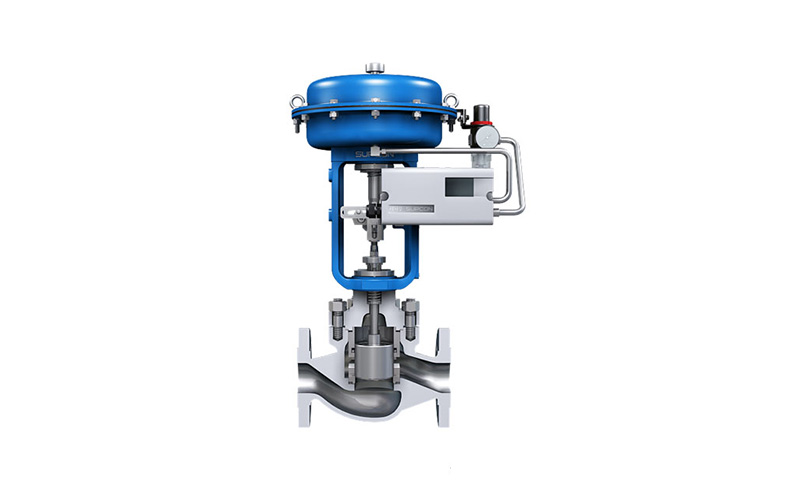 Nominal Size
DN40~DN300
Operating Temperature
-17℃~+260℃
Nominal Pressure

American Standard : PN20(ANSI 150), 50(ANSI 300)

European Standard : PN16, 25, 40

Characteristic
Equal Percentage, Linear
Seat Ieakage
Class IV, V, VI according to GB/T 17213.4-2005/IEC 60534-4:2006
Rangeability
50:1
Product Advantage
1. Valve Trims
According to the needs of the working conditions, different materials and surface hardening treatment can easily be chosen to meet the requirements of each function module of trim to improve its performance of the corrosion, cavitation and erosion resistant, lengthen service life.
2. Valve body
The body of LN8 series control valves consists of two passages from upper and lower, forming a shape like letter "S". The design of an elliptical section reduces the flow resistance and turbulent flow to keep the flow fluent. The flap in the middle of upper passage can reduce the eddy flow and increase the flow capacity.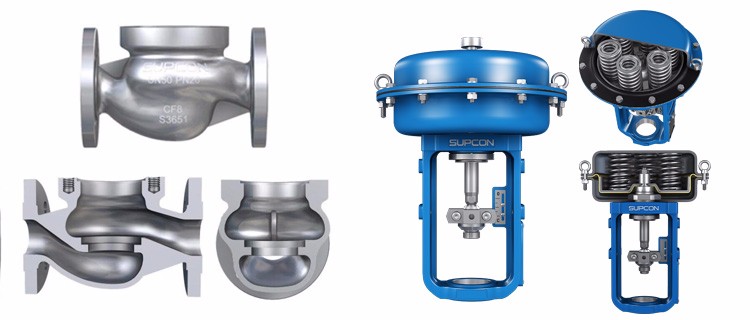 3. Actuator
The standard mate of LN8 series is AM8 Multi-spring pneumatic diaphragm actuator, which can be used in many conditions with the features of strong output force, high reliability, long lifespan and extensive application. The output force changes with the number of springs. The high stress resistant diaphragm, bearing maximum pressure of 0.5 MPa air supply, gives control valve a reliable shutoff. This type of actuator has a long life cycle with more than 1 million times.
Well Sealed
1. Structure
A. New function modular design B. Self-centring seat design

2. Packing system
The packing box assemblies are also optimized. Seal ring in the gland flange can prevent the dirt from entering and protect the packings. The V-ring is added with an U-groove and its angle is changed from conventional 90 to more efficient 85. The packing is a combination of alternating pure PTFE and PTFE with grafoil. When the temperature of fluid is above 200℃, the packing will be made by grafoil.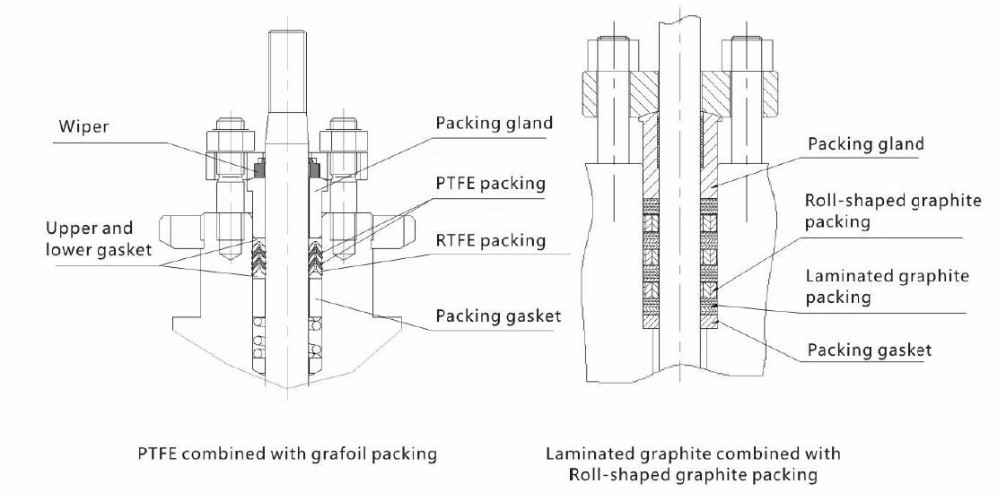 High Precision
LN8 series control valves are designed strictly on the basis of the IEC standard. They are the latest self-innovated modularized straight stroke control valve of EO We divide the trims into three modules, namely guide, control and seal module. We provide the best solution according to the function of each module and make action, control and seal more reliable.
Each index, linear, hysteresis, dead zone and leakage, for example, is full compliance with national standards.
Note: For below measured results, take LN8100 top guide single seat valve (PN110) as an example.

Easy to maintain
The unique platform and modul design make it easy to remove and displace the parts without special tools, and moreover, easy to change the type of the valve only by changing few parts. A variety of material combinations is optional for the parts.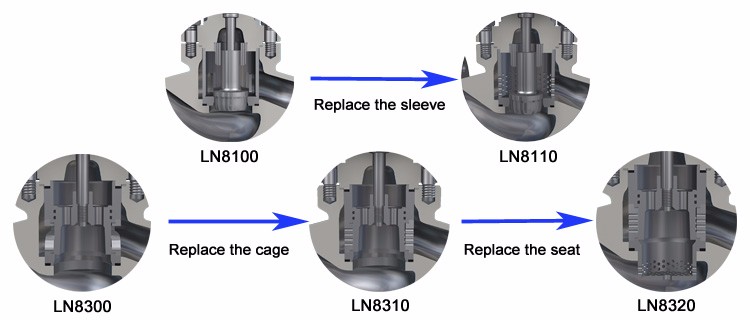 Our Service
Spot delivery, including delivering small batches of goods
Provide wide-range and complete materials series products
Cutting plates, including complex shapes of materials and special processing and disposal
Cutting bars and strips
Our application technology expert provide the best material and recommendation
One-stop service
Hot Tags: balanced seal ring series cage guided cast globe valve, China, manufacturers, suppliers, factory, company, price, customized, buy, cheap, in stock
Related Products
Inquiry