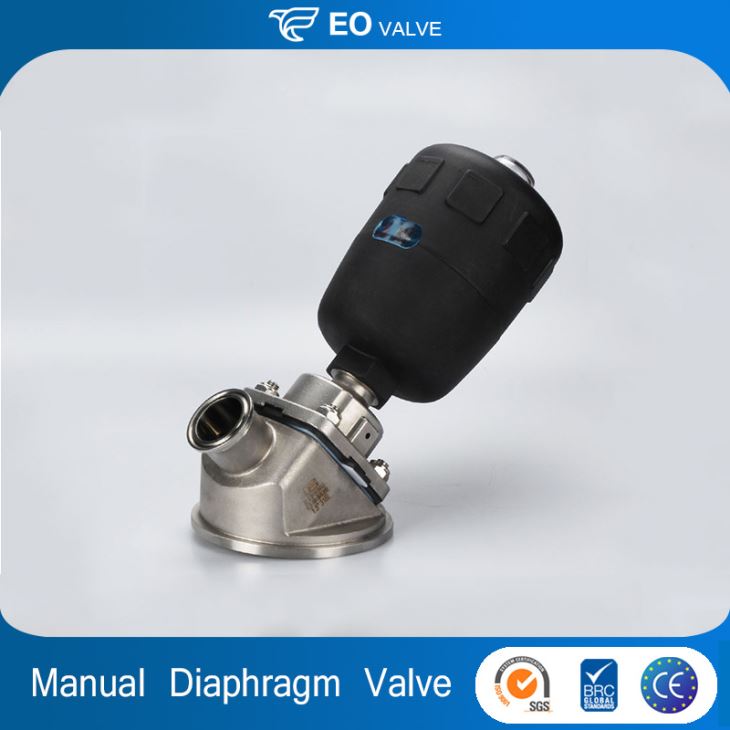 Diaphragm Valve For Pharmaceutical Industry
Diaphragm Valve For Pharmaceutical Industry;Structure:Diaphragm,Power:Manual,Temperature of Media:Normal Temperature,Media:Water,Oil,Gas,Chemical liquid,Port Size:1/4"~4",Model Number:Diaphragm Valve.
Send Inquiry
Quick Details
Standard or Nonstandard:
Standard
Structure:
Diaphragm
Pressure:
Low Pressure
Power:
Manual
Material:
Stainless Steel
Temperature of Media:
Normal Temperature
Media:
Water,Oil,Gas,Chemical liquid
Port Size:
1/4"~4"
Place of Origin:
China (Mainland)
Model Number:
Diaphragm Valve
Brand Name:
EO
Application:
Food,Beverage,Wine,Pharma and Chemical
Product name:
Pneumatic Tank Bottom Diaphragm Valve
Connection:
Clamp,Weld,Thread,Flange
Certificate:
ISO9001:2008
Body material:
Tank Bottom Diaphragm Valve 304/316L
Type:
Manual,Pneumatic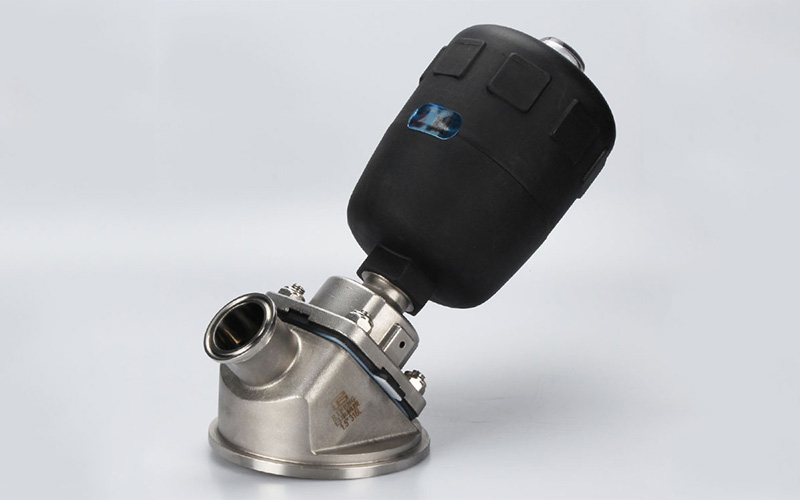 Pneumatic Tank Bottom Diaphragm Valve
Applications
Tank Bottom Diaphragm valve is widely used on wine, dairy products, beverage, foodstuff industry, pharmacy etc, achieving the requirement of control and open/close for the pipeline syestem.
Work Princple
The diaphragm is clodsed under normal state, and that moment the diaphragm clung to the valve body cavity, and closing off the flow path through the pipeline.
When the diaphragm valve have the requirement to clean or open, the valve stem moves upwards according to the manual or pneumatic actuator equipment, spherical diaphragms naturally bend upwards, so that the valve is open and reach the requirement of clean and open.
The diaphragm make the lower body cavity and the upper chamber separated from the valve cover, so that the stem at the top of the diaphragm, disc media and other parts from corrosion, eliminating the need for packing structure, and no media leaks. the optimize valve body made the cleaning liquid flow out totally, so that don't have any entrapment.
Design Features
Size:1"-4" Standard:3A, DIN, SMS, IDF, RJT, BPE, ISO
Material for the part contacted with media is 304/316L, other part is 304, sealing material EPDM+PTFE.
Working pressure:0~10bar Control air pressure:5~8bar
Working temperature:EPDM(-40~+120°C), PTFE(-40~+130°C), FPM-40~+180°C)
Connection: clamp, weld, thread, flange
Control mode: manual operation, pneumatic, electric
Our Service
Spot delivery, including delivering small batches of goods
Provide wide-range and complete materials series products
Cutting plates, including complex shapes of materials and special processing and disposal
Cutting bars and strips
Our application technology expert provide the best material and recommendation
One-stop service
Hot Tags: diaphragm valve for pharmaceutical industry, China, manufacturers, suppliers, factory, company, price, customized, buy, cheap, in stock
Related Products
Inquiry