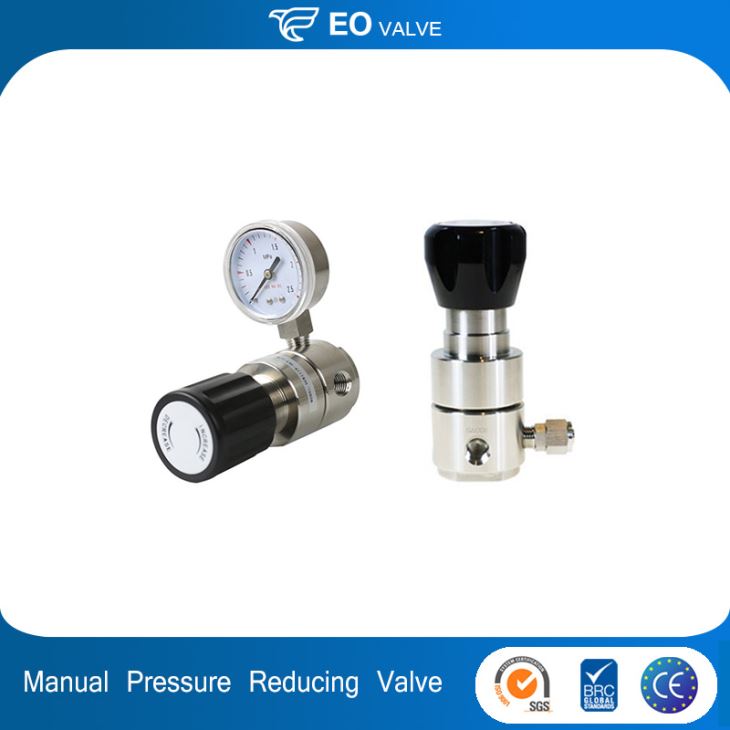 Safe Pressure Regulation Valve For Gas Cylinders Switching Device Price
YR31 Series stainless steel pressure regulator adopts piston type decompression structure, outlet pressure is stable, mainly used for high inlet pressure requirements, suitable forhigh purity gas, standard gas, corrosive gas, and other gas.
Send Inquiry
Quick Details
Standard or Nonstandard:
Standard
Structure:
Pressure Reducing
Pressure:
high or low pressure
Power:
Manual
Material:
Stainless Steel, 316 stainless steel valve,304 stainless steel supporting structure
Temperature of Media:
High Temperature
Media:
Gas
Port Size:
1/2 npt or 1/4npt
Place of Origin:
China (Mainland)
Model Number:
YR31
Brand Name:
EO
Application:
General
Model:
YR31
Model description:
316 material pressure regulation valve,6000PSIG,20-500psig,Cv0.06
Export pressure regulation range:
10,25, 50, 100 ,250,500 psig
Max using pressure:
6000PSIG
Pressure switched setting range:
20-500psig
Sealing material:
PCTFE and PEEK
Cv value:
0.025,0.06 and 0.2
MOQ:
1 PC
Warranty:
1 year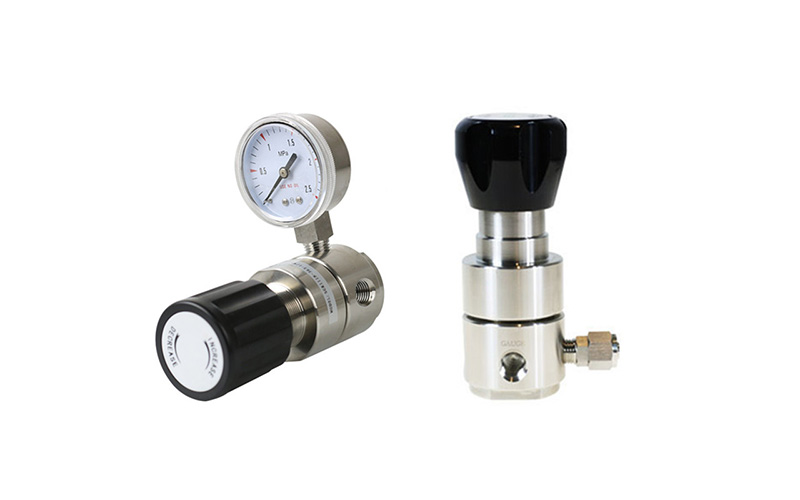 Specification Safe pressure regulation valve for gas cylinders switching device price
Material
316 stainless steel
Max inlet pressure
6000psi(413.7bar)
Outlet pressure range
0 to 2500psi(172.4bar)
Discharge coefficient
(Cv)0.025 0.06(standard) 0.2 0.5
Weight
1.55kg
Max using temperature

℃(℉):Teflon:66(150) PCTFE:80(175) PEEK:

260 (500).

Max inlet pressure
psi(bar ):Teflon:3600(248.2) PCTFE:6000(413.7) PEEK:3 600(248.2).
Features Safe pressure regulation valve for gas cylinders switching device price
1. Light weight, small occupation space for installation, can meet a variety of gas or liquid applications.
2. The design of piston structure is compact.
3. Proper material adopts 316L stainless steel.
4. Installed with plate can be chosen.
5. Can be equipped with 20um filter at the entrance.
6.Pls make sure the using temperature, pressure,medium before choosing the product.
7. All of the 316L stainless steel meets the ASTM standard.
8.All of the Teflon,PCTFE,PEEK,Viton sealing material adopts imported bar material for precision machining.
Our Service
Spot delivery, including delivering small batches of goods
Provide wide-range and complete materials series products
Cutting plates, including complex shapes of materials and special processing and disposal
Cutting bars and strips
Our application technology expert provide the best material and recommendation
One-stop service
Hot Tags: safe pressure regulation valve for gas cylinders switching device price, China, manufacturers, suppliers, factory, company, price, customized, buy, cheap, in stock
Related Products
Inquiry