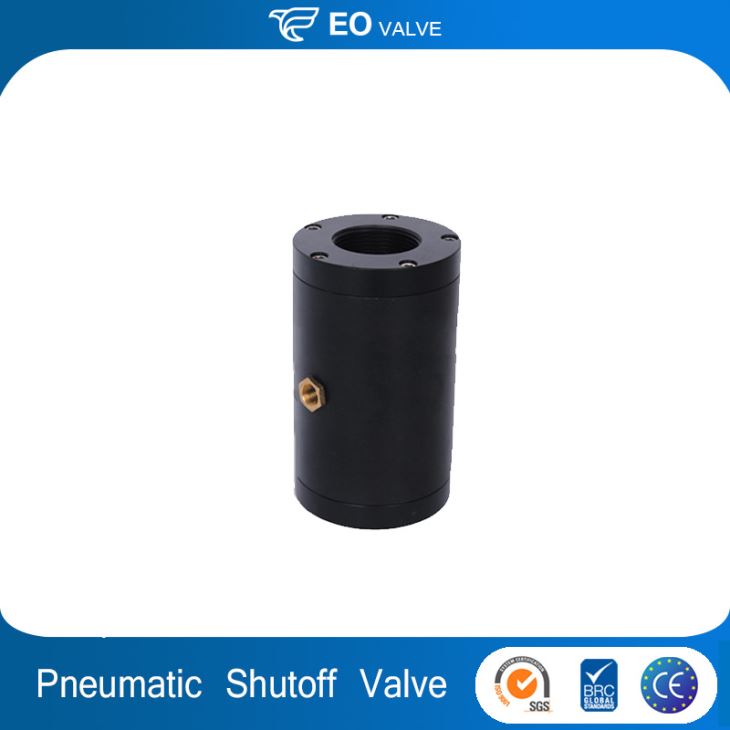 POM Female Thread Pneumatic Air Operated Pinch Valve
Pneumatic pinch valves are the ideal solution for isolating and regulating abrasive, corrosive and fibrous products. The Pinch Valve is being used more and more as an isolating valve or regulating valve for emulsions, sludges, dusts, gaseous materials, compressed air, powder, granulates, pellets etc.
Send Inquiry
Quick Details
Standard or Nonstandard:
Standard
Structure:
Shutoff
Pressure:
Low Pressure
Power:
Pneumatic
Material:
Plastic
Temperature of Media:
Low Temperature
Media:
Slurry,powder,wastewater,dairy,food,etc.
Port Size:
1/2''-2''
Place of Origin:
China (Mainland)
Model Number:
PP01
Brand Name:
EO
Application:
General
Product name:
pneumatic pinch valve
Certificate:
ISO9001:2008 CE
Connection:
Female thread
Medium:
Slurry,powder,wastewater,dairy,food,etc.
Working pressure:
PN6
Size:
1/2''-2''
Operate pressure:
6-8.5bar
Body material:
POM
Sleeve:
Natural rubber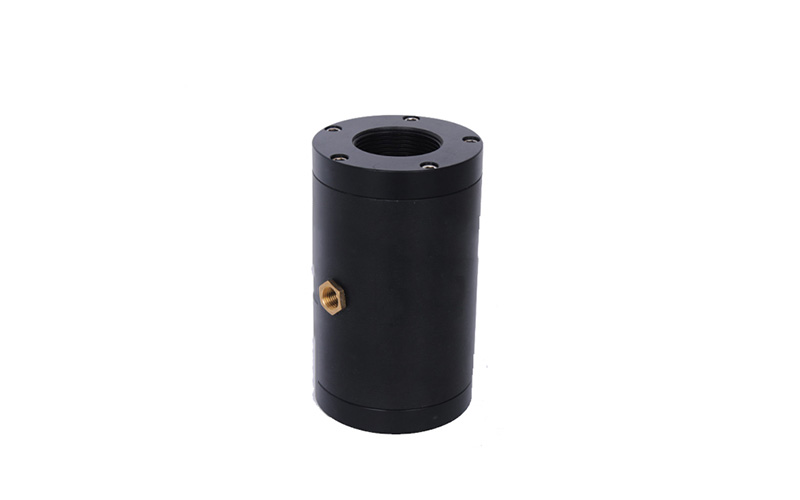 Pneumatic pinch valve
Seriel
PP00
Body
POM(Black&White)
Sleeve/Liner
Natural rubber(Anti-corrosive,food grade)
Studs
SS304
Size
1/2''-2''
Temperature
80 ℃
Pump pressure(Working)
<6 bar
Operating pressure
Working pressure(Pump pressure)+2.5 bar(Pressure difference)
Lifetime
operated than 1 million times
Application
Chemical,dairy,wastewater,surface treatment,beverage,home furnishings,animal feeding.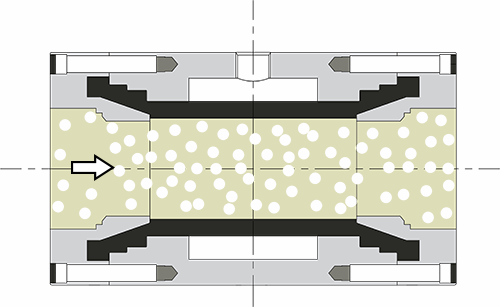 Function open
The seeve is opened again when the control pressure is removed and by the restoring force of the sleeve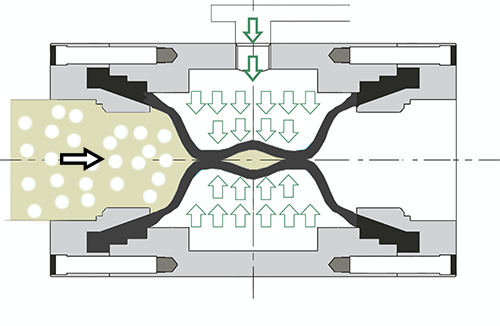 Function close
A flexible elastomer sleeve is compressed by increasing the pressure in the pinch valve body .This creats a lip-shaped closing pattern,powders or other medium is squeezed by the air pressure, can not move or totaly cut off to shut off .The continunous air pressure ensure the elastomer sleeve close tightly.
Our Service
Spot delivery, including delivering small batches of goods
Provide wide-range and complete materials series products
Cutting plates, including complex shapes of materials and special processing and disposal
Cutting bars and strips
Our application technology expert provide the best material and recommendation
One-stop service
Hot Tags: pom female thread pneumatic air operated pinch valve, China, manufacturers, suppliers, factory, company, price, customized, buy, cheap, in stock
Related Products
Inquiry